Don't underestimate the fairer sex when it comes to having the steel to commit serial murder. You hear it all the time in crime shows and mysteries: the false, sexist perception that there are few, if any, female serial killers outside of fiction. This mistaken belief can be traced back to 1998 when an FBI agent named Roy Hazelwood proclaimed that there are no female serial killers.
For some reason, media spends so much energy glamorizing killer couples, such as Bonnie and Clyde or Charlene and Gerald Gallego, assuming the female components of murderous partnerships are coerced into evil deeds by their male counterparts. Because, of course, a woman would never be so evil. Or at least that's what we want to believe of our mothers and sisters.
The history of the female serial killer goes back as far as Darya Saltykova who tortured and killed thirty-eight female serfs in 1768. She was likely not the first. There have been plenty of femme fatales in modern history. Each has her own unique motive and killing style. Let's take a look at five modern women not afraid to do their own dirty work.
Aileen Wuornos
Aileen may be the best known due to the recent Hollywood portrayal of her murders in Monster, starring Charlize Theron. Aileen endured abuse in her early years and abused drugs in her adult life. A single parent, lesbian, and prostitute, Wuornos was convicted of killing seven men by shooting them at point-blank range along Florida highways in 1989 and 1990.
Though her defense attorneys believed Wuornos killed out of anger and revenge for a lifetime of abuse, she maintained her killing was for self-defense. She was quoted at trial as saying, "I'm just waiting for my Sherlock Holmes to crack this conspiracy wide open … I hope these no-good cops see prison in the near future."
Wuornos's death sentence was carried out in 2002.
Joanna Dennehy
In 2013, the U.K. was rocked by the so-called "Peterborough Ditch Murders." Three men were found knifed to death, their bodies dumped in ditches outside a quiet town in the east of England. Their attacker? A young lady called Joanna Dennehy. Before the authorities could find her, she enlisted a thug for a driver, and the pair searched for random male victims. Dennehy said she wanted to hurt a guy as he walked a dog. They found two. She attacked and stabbed them, though the two men miraculously survived. The driver later swore he had no idea Dennehy was that violent.
During questioning, Dennehy openly admitted hunting and killing for fun, even claiming to have "a taste for it." Fortunately, she was apprehended and sentenced to life without parole before she could claim more victims.
For men, serial killing is usually connected to a sexual urge. Joanna Dennehy is one of few women who kill for sexual satisfaction. It's typical for female serial killers to murder for practical reasons or financial gain. But Dennehy was diagnosed with paraphilia sadomasochism, in which sexual excitement is derived from inflicting pain and humiliation.
She once told a psychiatrist: "I killed to see how I would feel, to see if I was as cold as I thought I was, then it got more-ish."
Juana Barraza
La Mataviejitas, or the "Old Lady Killer,",was most definitely a man, or so police believed. "The sheer strength needed to manually strangle people—even the elderly—decided it…" They were shocked to discover a woman had committed so many ghastly murders.
Granted, Juana Barraza was not your average female serial killer. The 48-year-old single mother of four could bench-press over 200 pounds repeatedly. Strong for a male or female.
Barraza wasn't leading a double life: she was living a triple life. She was a mother during the day. At night, she entertained audiences as The Silent Lady, a professional wrestler in the popular sport of Mexican masked wrestling. Her trademark was a butterfly mask as she sported a hot pink spandex costume. And her third job was as serial killer.
"I only killed one little old lady. Not the others," Barraza told the Mexican court during her first appearance in February 2008. "It isn't right to pin the others on me."
Nobody knows just how many people Juana Barraza actually killed between 1998 and 2006, though some estimate as many as forty-nine. Her modus operandi: Barraza would gain entry into old ladies' homes in Mexico City by earning their trust. Then, once inside, she would manually strangle them. Barraza is now serving 759 years in jail.
Asked to reveal her motive, Barraza said, "I got angry."
Velma Barfield
Velma Barfield's love of crocheting, her sweet voice, and her southern drawl earned her the nickname "Death Row Granny." In reality, however, the South Carolina native killed four, maybe more, including her own mother, her fiancé, and two senior citizens in her care. All of the murders took place between 1971 and 1978.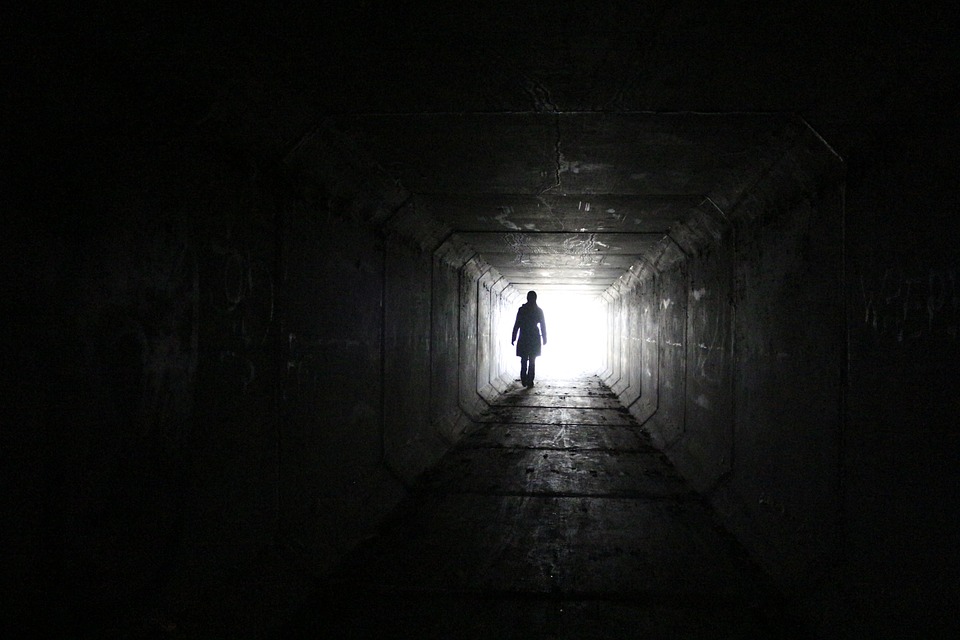 All of her victims were done in by arsenic mixed into meals that Velma prepared and served with a smile. Her motive: money needed to support a drug habit that blossomed after a nervous breakdown. When captured, Barfield claimed she intended only to make her victims sick with the arsenic. She confessed to six killings.
At the end, she wore pink pajamas and requested her last meal be Coca-Cola and Cheez Doodles. It was 1984 when Barfield died via lethal injection as large crowds of capital punishment opponents protested outside the prison.
Velma Barfield was the first woman put to death in 22 years. A New York Times article published right after her death suggested the hotly contested North Carolina senate race swayed the governor's decision to go ahead with the scheduled execution. Governor James B. Hunt denied politics had anything to do with his decision. He also reaffirmed his strong support for the death penalty.
Tamara Samsonova  
You don't earn the nickname the "Granny Ripper" by gently poisoning your victims. No. Tamara Samsonova cut up her victims, including her 79-year-old neighbor, and scattered their body parts across Saint Petersburg, Russia. It's believed that between 1995 and 2015, she may have killed upwards of fourteen people. Russian investigators are still trying to understand Samsonova's crimes, including whether she indulged in cannibalism after her butchery.
During questioning about her missing neighbor, Samsonova said the two had argued over dirty dishes. Tamara said she gave the older woman sleeping pills and started the job of cutting her neighbor up while her victim was still alive. She then lugged the body parts around in plastic bags to dispose of later.
As authorities continue to study Samsonova's diary entries in an attempt to link possible victims to missing-person cases, they believe her killing spree may have lasted 20 years. The block of apartments where Samsonova lived for 40 years once faced a landfill. How many bodies did she dispose of there? In recent years, the site was developed into apartments. There's no chance of discovering precisely what or who lies buried under those new buildings.
Bio:
J.D Allen's Sin City Investigation series launches with 19 Souls from Midnight Ink on February 8. Allen was a Killer Nashville Claymore Award nominee and a Mystery Writers of America Freddie Award winner. She has a short story in the Anthony Award-winning anthology, Murder Under The Oaks. She's also the chairman of the Bouchercon National Board, president of the Triangle Sisters in Crime, and a member of MWA and the PI Writers of America. An Ohio State University alumna, Allen holds a degree in forensic anthropology with a minor in creative writing.