It's a star-studded lineup of authors as Michael Connelly, Laura Lippman, Rachel Howzell Hall and Val McDermid headline this year's nominees for the Strand Critics Awards from The Strand Magazine. Meanwhile, Sandra Brown and Nelson DeMille will receive Lifetime Achievement Awards, and Morgan Entrekin of Grove/Atlantic Inc. will receive the Publisher of the Year Award.
Recognizing excellence in the field of mystery fiction and publishing, the 2022 Strand Critics Awards are judged by a select group of book critics and journalists that hail from outlets including NPR, AP, Kirkus, CNN, and The Boston Globe. The awards will be presented in early September.
And the nominees for the 2022 Strand Critics Awards are as follows:
BEST MYSTERY DEBUT (2021)
Who Is Maud Dixon? by Alexandra Andrews (Little, Brown and Co.)
A woman's trip to Morocco with her boss, the reclusive author Maud Dixon, ends in disaster. She gets into a car accident with no memory of what happened — and where Maud has disappeared to. This is an addictive thriller full of false identities, murder and riveting characters.
The Other Black Girl by Zakiya Dalila Harris (Atria Books)
Nella is tired of being the only Black woman at her publishing job, so she is thrilled when Hazel is hired. But Nella is quickly left in the dust, and things take a turn for the worse as their rivalry grows. Horror, thriller and satire are blended to explore workplace racism in this genre-bending debut. (Read our review here.)
Bullet Train by Kōtarō Isaka, Translated by Sam Malissa (Harry Abrams)
Five assassins are on board a train in this Japanese novel in translation. Each has their own mission from revenge to robbery, but the assassins soon discover that their plans are intertwined. Soon to be a film starring Brad Pitt, this is a fast-paced story of double-crosses and artful killings. (Discover more novels involving trains here.)
Lightseekers by Femi Kayode (Mulholland Books)
A Nigerian psychologist is asked to investigate the public torture and murders of three university students. Not everything is as straightforward as it appears, and the doctor must work to uncover the truth as his life and investigation are threatened. The setting of modern-day Nigeria highlights the sociopolitical landscape, topics of homeland identity and the human need for connection.
Velvet Was the Night by Silvia Moreno-Garcia (Del Rey)
Mexico in 1970 is the scene for this historical noir about two people on parallel journeys searching for a missing art student. Hitmen, government agents, Russian spies and student radicals might just be related to her disappearance. Be prepared for heartbreak, violence and unsettling dread when this tantalizing mystery pulls you in. (Read our review here.)
All Her Little Secrets by Wanda M. Morris (William Morrow)
A Black attorney finds her white boss murdered — and is then promoted to take his place. Secrets must be kept and dark pasts concealed as people begin to gossip about the truth behind his murder. Morals and ethics are brought into question as this attorney fights to suppress her past and protect the ones she loves. (Read The Big Thrill's interview with the author here.)
BEST MYSTERY NOVEL (2021)
The Dark Hours by Michael Connelly (Little, Brown and Co.)
Two detectives must team up when a man is shot dead on New Year's Eve. There is a methodical killer on the loose, and a pair of serial rapists to capture. These relentless detectives are on the hunt and constantly looking over their shoulders in this nail-biting masterpiece. (Read what Jon Land thought of The Dark Hours here.)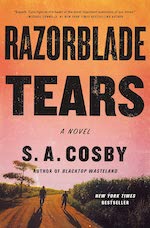 Razorblade Tears by S. A. Cosby (Flatiron Books)
Ike is a Black man 15 years out of jail who gets news that his son and his son's white husband have been murdered. The fathers of the dead men take it upon themselves to use their criminal connections and find who killed their boys. They are forced to tackle their own prejudice about their sons and each other when this southern thriller goes dark. The novel was also nominated this year for an Edgar Award and an ITW Thriller Award.
The Low Desert by Tod Goldberg (Counterpoint)
Brutal and fast-paced stories make up this collection set in the Gangsterland universe. The stories center con men, gangsters, do-gooders and people caught in between. Good and bad blur in each piece, just as humor and darkness do.
These Toxic Things by Rachel Howzell Hall (Thomas and Mercer)
While creating a digital scrapbook with a client's most prized trinkets, Mickie learns of the client's suicide. Soon, she begins receiving death threats telling her to leave the woman's past alone. Finding a past entwined with her own, Mickie sets on a dangerous quest full of red herrings and mind-games to figure out the truth. (Also nominated this year for an ITW Thriller Award.)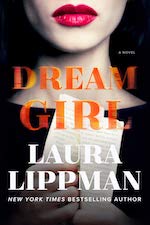 Dream Girl by Laura Lippman (William Morrow)
Mysterious phone calls plague a bed-ridden novelist who knows his main character, Aubrey, isn't real. But if that's the case, why is she calling him? The novelist fears for his own sanity when he wakes up to find a woman's dead body next to his bed and isn't sure if he's the killer. This psychological thriller touches on the #MeToo movement in a darkly comedic guessing game. (Read our review here.)
1979 by Val McDermid (Atlantic Monthly)
Political unrest, strikes, blizzards and power cuts finally give a female journalist the chance to write something other than "women's stories." Covering the news with a coworker puts a target on their backs as their reports cause them to make enemies. The journalists' lives are on the line when this time-capsule of a novel brings these characters further into crime and danger.
PUBLISHER OF THE YEAR AND LIFETIME ACHIEVEMENT AWARDS
The Strand Magazine's Publisher of the Year Award recognizes excellence in publishing. This year's recipient is Morgan Entrekin, president and publisher of Grove/Atlantic Inc. in New York City. Grove/Atlantic publishes about 120 titles each year by authors including Samuel Beckett, Jorge Luis Borges, Anne Enright and Donna Leon. In 2015, Entrekin launched the Literary Hub, a website with over 300 million visitors every month. "I have been an avid reader of crime fiction since I picked up a waterlogged Travis McGee novel by the great John D. MacDonald at a Florida vacation house when I was 11 or 12 years old," says Entrekin. "Over the last 20 years we have built a wonderful list of great authors at Grove Atlantic and I am excited and honored to be selected publisher of the year."
The Strand Magazine's Lifetime Achievement Awards go to Sandra Brown and Nelson DeMille.
Sandra Brown is the author of 73 New York Times bestsellers, including Blind Tiger, Seeing R
ed, Sting and Tailspin. Brown has been writing professionally since 1981 and currently has 80 million copies of her books in print worldwide, translated into 34 languages.
"Being given a Lifetime Achievement Award from The Strand is a distinction I would never have imagined receiving, because the previous awardees are the royalty of storytellers. I'm humbled, thrilled and grateful to have my name added to that list," says Brown.
Nelson DeMille, past president of the Mystery Writers of America, has for over a generation cemented his reputation as oneof the finest practitioners of the thriller with novels such
as By the Rivers of Babylon, Cathedral and The Talbot Odyssey. He has written 22 novels, seven of which have been New York Times bestsellers. The Strand is one of my favorite literary magazines," said DeMille.
"So it's a double honor to be recognized by The Strand with a Lifetime Achievement Award."
Article Courtesy of BookTrib