Top Ten Scottish Mysteries and Thrillers from Doyle to Ian Rankin…
1. The Hound of the Baskervilles
  Sir Arthur Conan Doyle
 Because of the London-centric nature of the Holmes stories, readers easily forget that Conan Doyle was a Scotsman, and that his violin-playing genius-detective, Sherlock, was originally inspired by an Edinburgh physician. But so it is. The greatness of the Holmes stories lies in two things: the satisfying plots and the immortal, irascible character of Holmes himself, one of the finest fictional creations in English. As I understand it, the writers of the TV series House used Holmes as a template. Good move.
The Wasp Factory
  Iain Banks
 This might seem an odd choice for a list of Scottish thrillers, and yet Banks's brilliant and unnerving debut is all of those things and more: thrillingly mysterious, and, of course, all about the dangerous criminal mind of a young nihilist, a violent teenage rebel stuck on a Scottish island. Scottish islands always make great locations. The weather becomes a character.
Standing in Another Man's Grave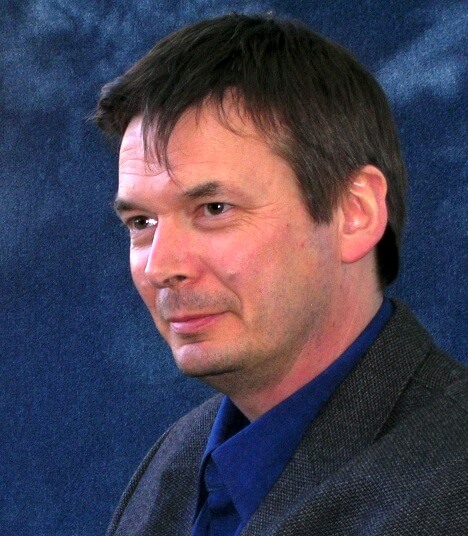 Here we are very much in the traditional land of detective fiction and police procedural. So what makes Ian Rankin special? First is his gift for witty dialogue and intense urban drama, conjured from everyday humdrum townscapes; second is his absolute and astonishing consistency: you could pick any of the Rebus novels (how many are there? Twenty?) and each is probably as good as the last.
4. The 39 Steps
 John Buchan
Scotsman John Buchan had a quite remarkable life. Born in Perth, he went on to become a war propagandist, a colonial administrator in the Transvaal, a campaigner for free trade and suffrage, and, eventually, a Governor General of Canada. Somehow amongst this, he managed to write a few novels, one of which, The 39 Steps, is a stone-cold, copper-bottomed classic spy thriller.
   Ian Fleming
Like Conan Doyle, it is easy to forget that Ian Fleming was a Scot, but he was—born on the wild shores of Moidart in the Highlands and Islands. Also like Conan Doyle, his great genius was not just his ability to plot but his immortal ability to make an unappealing character truly compelling. Bond is sexist, ruthless, cynical, aggressive, violent, and a functioning alcoholic. Yet we love him.
6. The Private Memoirs and Confessions of a Justified Sinner
 James Hogg
 This book should be on any list for its title alone: a stroke of inspiration. But it also deserves to be here as one of the great prototypical psycho-thrillers: an exploration of one man's inner character and torment, set against the impervious wall of Scottish religious orthodoxy in the 18th century. There are also intriguing elements of ghost story.
7. A Big Boy Did It And Ran Away
Christopher Brookmyre
As you might expect, every Brookmyre thriller is deftly plotted, and there is nearly always a mysterious maguffin—or a hideous atrocity—driving the narration forward. But his novels are also sly, amusing deconstructions of Scottish life, tending sometimes to the surreal. This one has a fascinating juxtaposition at its heart, between the boyish world of online games and the brutal world of serial murder.
The Bride of Lammermoor
 You don't get much more Scottish than Sir Walter Scott. In his novels he practically created "Scottishness" as we know it, right down to the readoption of tartan. He probably rediscovered the recipe for shortbread. The Bride of Lammermoor is one of his best, a thriller in the sense of a story-of-a-crime-that-must-be-avenged, a tale of aristocratic murder and subsequent vendetta: bloodthirsty and compulsive.
Ring of Bright Water
   Gavin Maxwell
 OK, I am completely cheating here. Hardly anyone would shelve this bestselling nature-writing classic under the rubric of mystery-thriller, and yet I'm going to do just that. Because it is a mystery, a terrifically readable true-life story (ending in the criminal killing of an animal) of how one man tamed a wild Iraqi otter on a remote Scottish bay. The mystery is in the magic.
Kidnapped
Robert Louis Stevenson
The greatest Scottish mystery story of all time? Quite possibly. Incidentally, Stevenson's father built the lighthouse on Eilean Sionnach, the real-life Hebridean island where I set The Ice Twins. That same island was once owned by Gavin Maxwell (see above). I've even slept in the bed he left behind. You see, it all fits together, like a well-crafted mystery.
Happy reading, and slainte!